Kids in Rossendale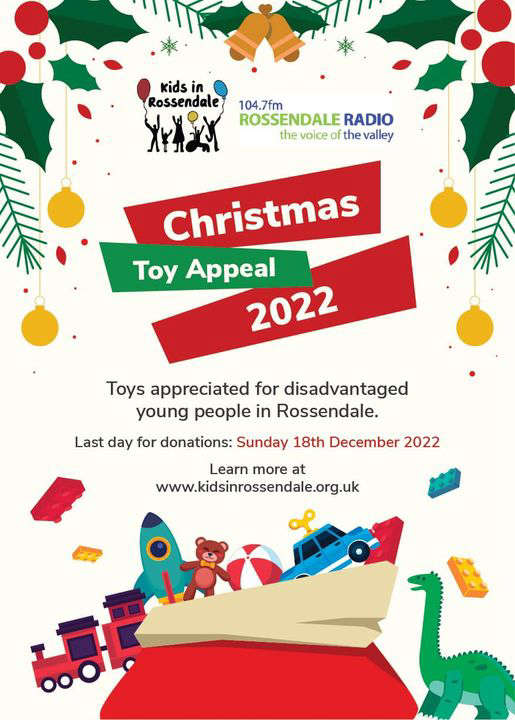 Rossendale Radio are delighted to be joining forces again this year with Kids in Rossendale for the 2022 Christmas Toy Appeal.
Once again, we are asking for your kind donations of NEW toys and gifts for the children and teenagers of our valley who may not have the Christmas every child deserves throughout these hard times.
(We respectfully ask no second hand / used toys be donated)
Donations of wrapping paper, gift tags, Sellotape, advent calendars would also be appreciated.
Items can be dropped off at the following locations until 18th December 2022.
Rossendale Radio Studios - Hardmans Mill, Rawtenstall
Tesco Haslingden
Unscripted, Deardengate, Haslingden
Feathered and Fawn, Bank Street, Rawtenstall
St Marys Chambers Rawtenstall
Rawtenstall Market
Scentish, Bank Street, Rawtenstall
TCHL Interiors, Bacup Road, Rawtenstall
Bambinos Boutique Daycare Rawtenstall
Marston Holdings
Star Taxis, 106 Bury Road, Rawtenstall